User-friendly, optimized, accessibility-compliant with high security
- webadmin for those who value quality websites.
Are you looking for modern websites that are easy to update and develop?
WebAdmin is the right tool for those who are looking for modern web technology combined with user-friendliness.
We tailor the websites we build to your needs, and together we can develop the system you need.
WebAdmin adapts and grows with your company and is the ultimate content management system (CMS). Whether your looking for a simple website or a more comprehensive technical solution combining several of our products e.g. webshops, booking systems, intranet and extranet.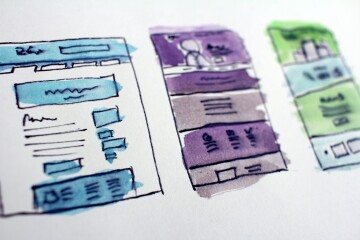 Optimized websites that are user-friendly
A website should be well-optimized not only for search engines but also with user-friendliness in mind. If a website loads slowly, is difficult to navigate or has poorly structured pages, it can frustrate users and lead them to leave the website. Conversely, a well-optimized website can provide users with a positive experience and encourage them to stay longer on the site.
An optimized website also increases visitor traffic. When a website ranks higher in search engine results, there is a greater chance that users will find and visit the site. This is because it meets the technical requirements set by search engines and contains relevant and useful content.
Would you like to learn more about how we optimize websites?
Why are accessible digital services important?
The Act on the Provision of Digital Services came into force in 2019. The purpose of the law is to improve everyone's equal opportunities to use digital services. It is essential that everyone can access the information on your website or purchase products from your webshop.
Our websites are inclusive
An accessibility-adapted website ensures that all users, regardless of their abilities or technical equipment, can use and interact with the website efficiently. It involves creating digital environments that are easily accessible and usable for everyone.
We design and develop our websites in a way that takes into account various needs. In WebAdmin, there are fields where you can input alternative texts used by screen readers. We create clear and simple headings and links to facilitate navigation on the page. It is also crucial to ensure that color contrasts are sufficient. We make sure this is in order on your website.
When we build accessible websites for our clients, they reach a broader audience, which means they expand their potential customer base and enhance the user experience for everyone. By following international accessibility guidelines such as WCAG (Web Content Accessibility Guidelines), we can build a more inclusive digital world where no one is left behind due to technical barriers. We build our websites to level AA according to WCAG 2.1, and when needed, even AAA.

There are several important reasons why a website should have fast loading times:
Enhanced user experience: Fast loading times enable visitors to access content quickly and smoothly on your website. If a page takes too long to load, visitors may become bored and lose interest, leading them to leave the site and seek information elsewhere. This can impact your website's visitor engagement and even conversion rate.


Improved search engine optimization (SEO): Search engines, such as Google, highly value fast loading times because it is a crucial factor that affects the user experience. If your website has slow loading times, it can negatively impact your SEO and result in your website appearing lower in search results.


Increased conversion rate: A quickly loading website can have a positive impact on your website's conversion rate. Visitors who have a fast and seamless experience on your website are more likely to take the actions you want them to, such as filling out a form, making a purchase, or requesting a quote.


Increased mobile device usage: Mobile usage is continually on the rise, making it more important than ever to have a fast-loading website. Mobile users expect websites to load quickly, and if they don't, they are more likely to leave the site and look for information elsewhere.
Social media cannot replace a company's website.
Social media can never replace a company's website. Social media is a powerful tool for reaching a large audience and interacting with customers, but there are still limitations to what you can do on social media.
A website enhances your credibility, often providing customers with a first impression of your company, and it should offer the opportunity to access more information and get in touch with you.
A website allows you to present your business or ideas in a much more detailed manner, and you have full control over the content and how it is presented.
But most importantly, your company needs to be discoverable in online search results. A well-optimized website is a crucial tool for achieving a higher ranking in search engines, which in turn increases the visibility of your business and ideas.
Let us help you reach the top spot on Google.
Would you like to know more about our websites and WebAdmin?
Contact info
Tina Storsjö
Project manager
Contact info